Kristen McEwen's Blog
Posted On: April 28th, 2022 3:43AM
When touring a home, it is important to take note of items that may need costly repairs. Cosmetic changes or quick fixes are easy to spot, but in the excitement of viewing potential homes, costly repairs sometimes get overlooked. Therefore, we like to educate our clients on potential red flags you should be keeping an eye out for during showings!
Lead paint- Homes made before 1978 are prone to have high levels of lead based paint, which often has a particular cracking pattern that looks like alligator skin as you can see in this photo. The dust created from lead based paint when doors and windows open/close or paint cracks can be very dangerous, especially for kids. If you're concerned about lead based paint, you can buy easy to use testing kits from Amazon (http://tiny.cc/mtvoez) and take them with you to showings to quickly and discreetly test the home for lead based paint. Typical places to look for lead based paint are on interiors and exteriors of windows and doors, stair stringers, painted interior or exterior railings, porches, garages and siding, although lead based paint can be found anywhere throughout an older home.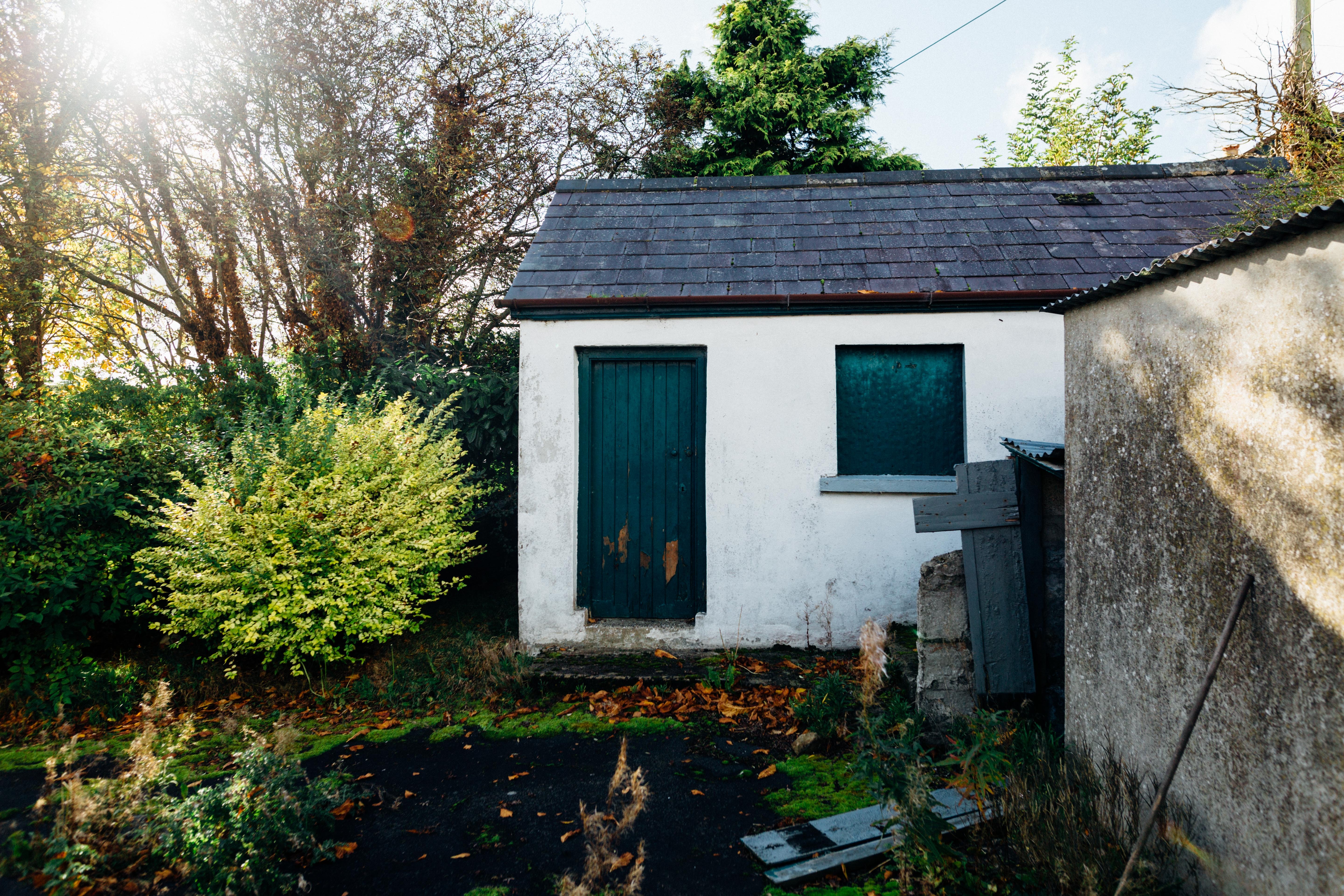 The roof – Do you see cracked, bubbling, missing, or broken shingles? That could mean the property needs a new roof right away which can be very expensive.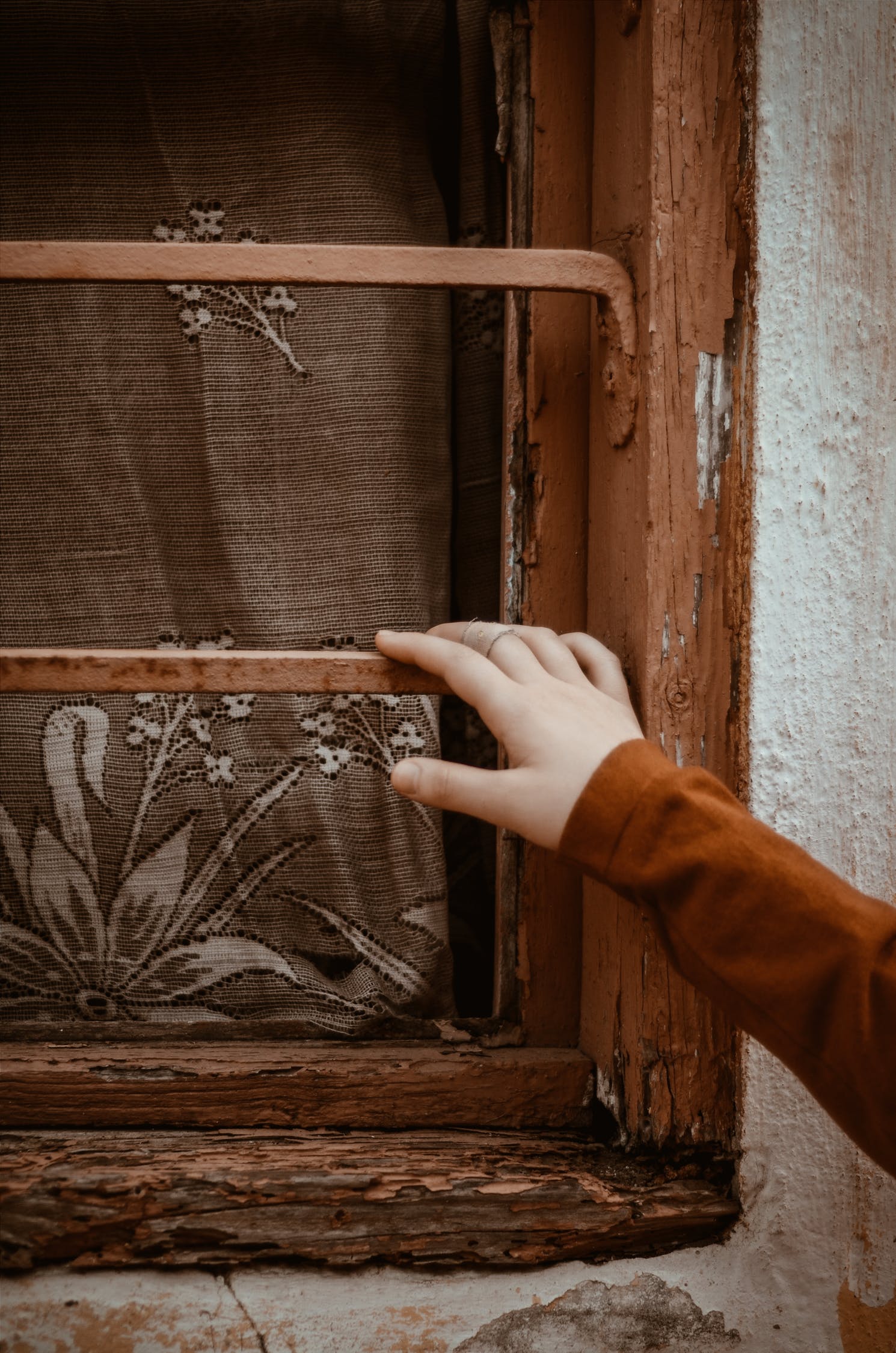 Windows– New windows aren't cheap, often costing $500 – $800 per window depending on the size and style. Make sure the windows open and shut and that there aren't any drafts. See if the glass has condensation between the panes which can be the sign of a seal failure. Check to see if the window is single paned, meaning it's an older window, or double paned, likely meaning it's a newer window. If the window has buttons/tabs on the insides you can use to pop it out and clean it on both sides that's a good indication it's likely a newer window. Good working windows helps lower heating and cooling costs as well.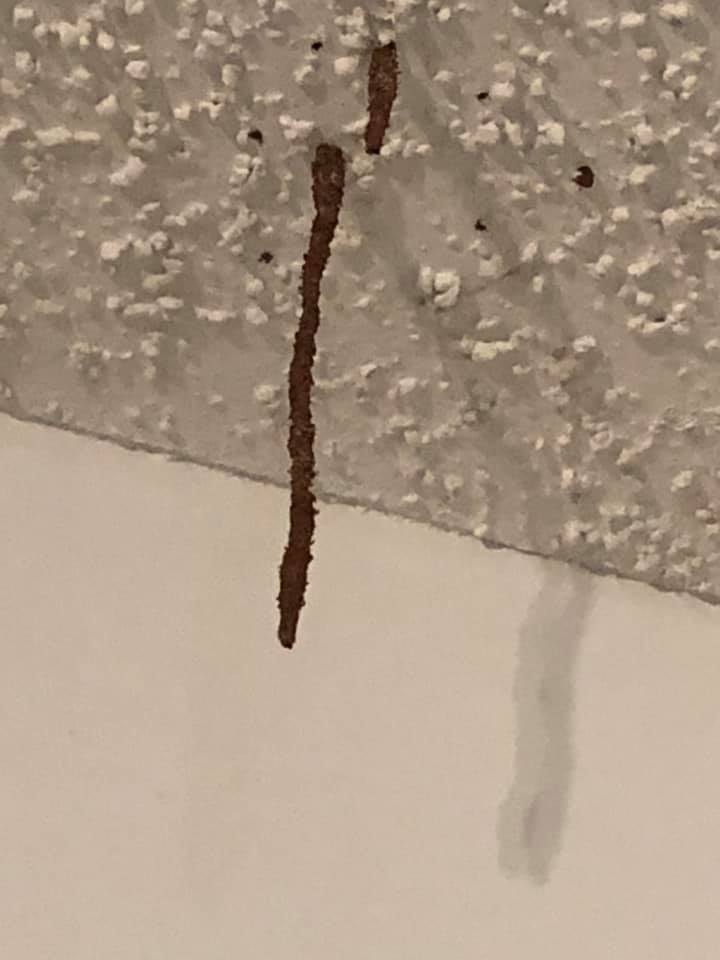 Termite damage
–
Take note of mud tubes, damaged wood, pellets or wings, which are often found in areas of the home where there is wood framing such as basements or ceilings. There is a saying in Arizona though, "It's not if the home has termites, it is when." They are common and treatable.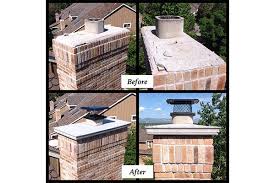 Chimney Cap -if the chimney cap is missing it could indicate the chimney has not been protected during the elements, allowing water in and causing drywall damage, rust, loss of mortar and other deterioration. In other words, repairs could be costly if the chimney cap is missing.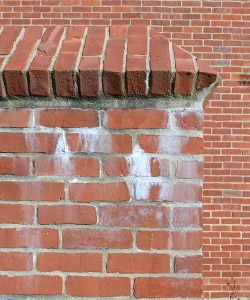 Efflorescence is something we also see regularly on brick or stone. It's a sign that the brick or stone has come into contact with water causing the water to pull minerals out of the brick resulting in a flaky and chalky white appearance on the exterior. It can be treated by brushing then sealing the surface, however, it often indicates a bigger water intrusion issue such as spalling, missing mortar, etc. You will see these types of issues often in basements. It is best to call a professional for an estimate before moving forward as this could be a foundation issue vs. a quick mortar replacement and sealing.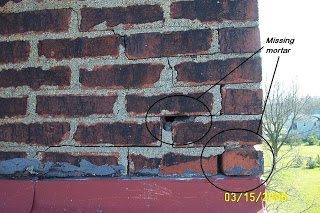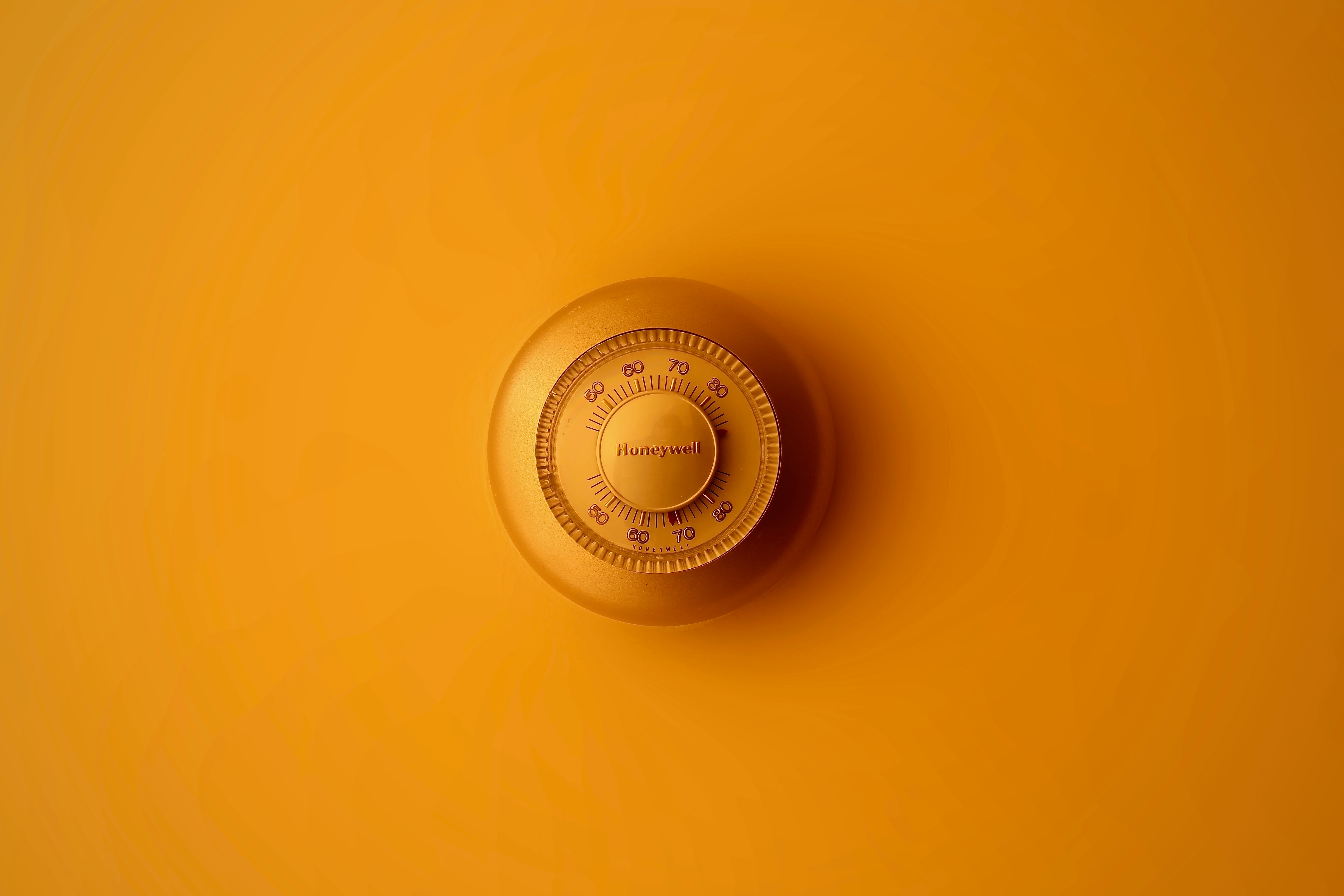 Heating and cooling systems– check the age and service dates of major systems. Turn on the AC or heat to see if they kick on and work!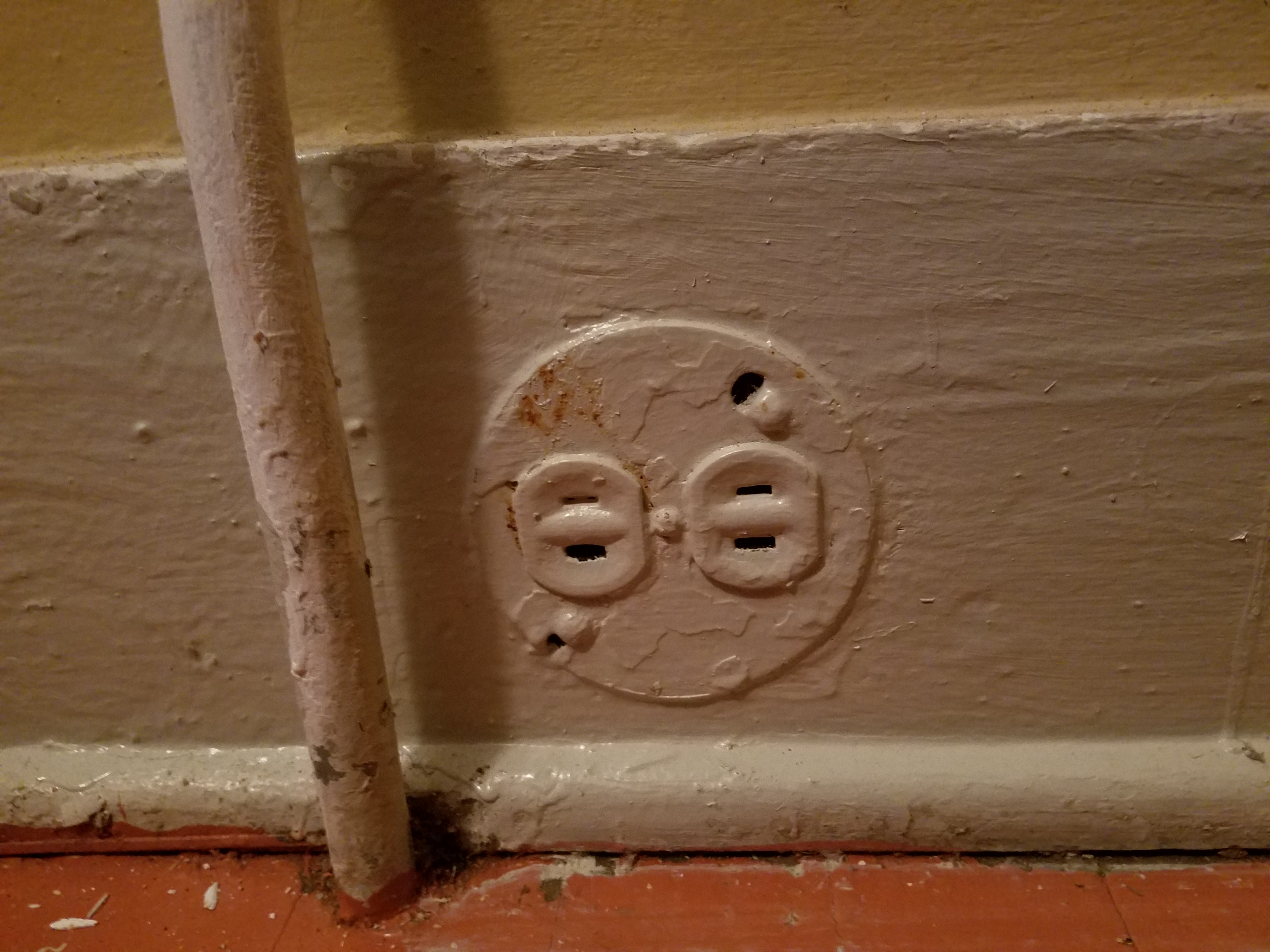 Electrical– Check light switches, see where they lead, if they turn on and off and listen for buzzing or strange noises. Also check to see if the outlets are 2 prong outlets, indicating older electrical wires in the home, or more modern 3 prong outlets. Also look in the basement to see if you see pipe and conduit, indicating more modern electrical or old knob and tube or cloth wrapped BX wiring. Also look to see if the electrical panel looks old or new. Plumbing – Simply flush the toilets and listen. Weird creeks, gurgling, or low pressure could mean a nasty problem is on the horizon. Look to see if any exposed plumbing in the basement is made out of newer PVC and copper or if it's still the old cast iron pipes. Look for any corrosion or rust on the pipes.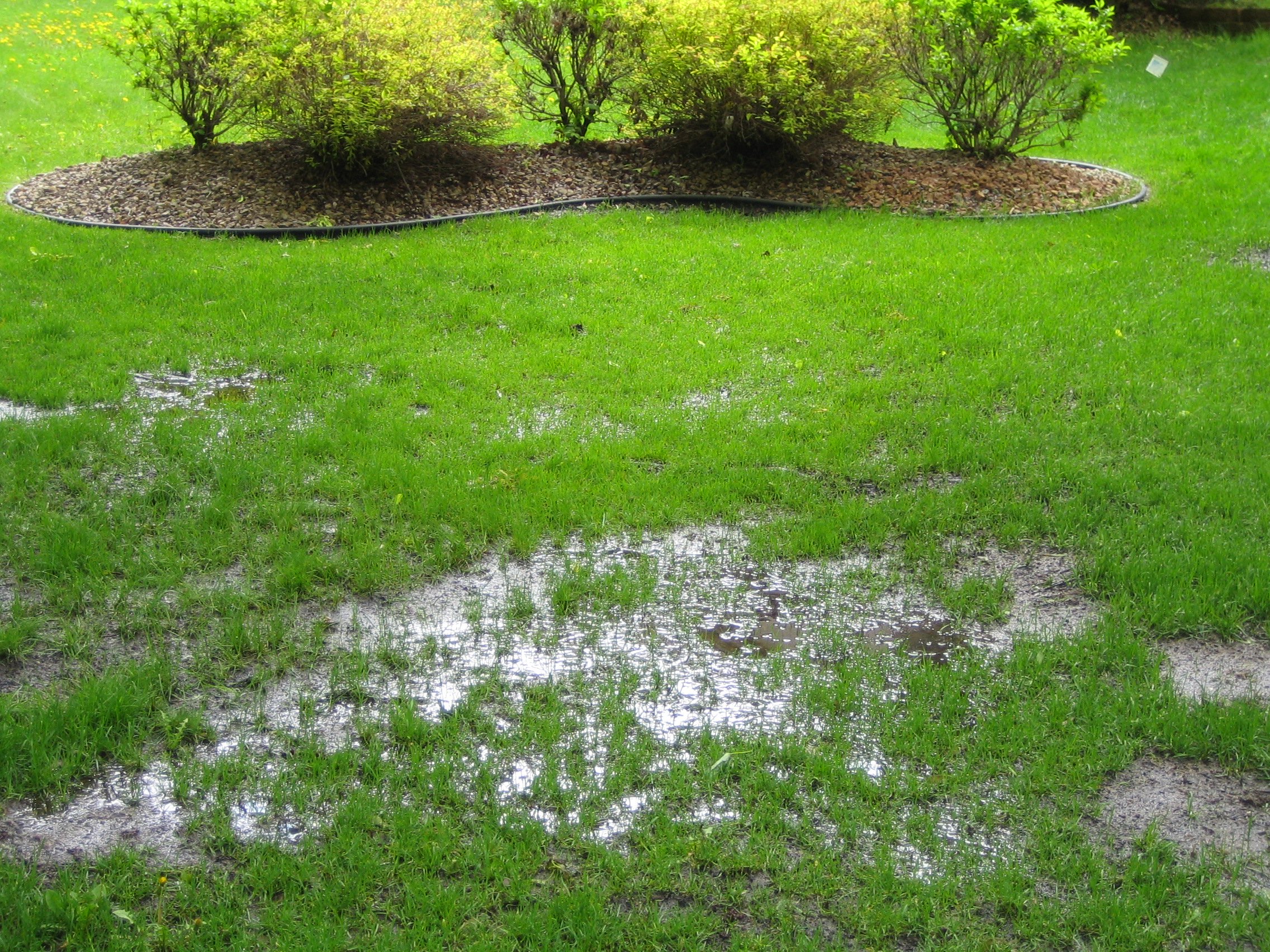 Grading
– Is the ground wet with puddling near the house after heavy rains? If so, it could mean the exterior is graded towards the house instead of away from the house which could lead to water intrusion issues. Look to see if walkways next to the house slope away or toward the house (hint: you want them to slope away from the house).

*Disclaimer: We are not professional inspectors. The above are simply suggestions to look for in homes and don't necessarily mean there is a problem with the home, which is why you should always have a professional and licensed inspector inspect any properties you are considering buying.
Posted On: April 28th, 2022 3:41AM
5 Signs You're Ready to Buy a Home
Are you tired of paying increasing rental rates and watching that money go straight into your landlord's pocket? Are you always saying 'one day in my house I'll have…'? Or, are you wishing you could make permanent design changes? Well, sounds like you might be in the market to buy a home.
Unfortunately, no one can tell you when you're ready to become a homeowner. Buying a home is most likely the biggest purchase you'll ever make. While buying your first home is thrilling, your excitement shouldn't be overshadowed by the responsibility of it all. Ultimately, it's up to you to determine if you're ready. Here are some common signs that you might be ready to buy your first home:
You've Been Renting Long Enough

– The average age to buy a house is 31, but sometimes life gets too busy and you push back buying a house till your 40's. While that's not always true, it does happen. When that happens, you look back at how much rent you've spent during that time. You're probably thinking, Yikes! How much did I spend on rent?! Now, take those numbers and plug them into a home mortgage calculator. You should now realize you could be sitting on tens of thousands of dollars of equity if you would have bought a home years ago, instead of putting that money towards rent. If you've been renting for 2+ years and you're fairly confident nothing drastic will change in your life in the near future, you're probably ready to buy your first home. Remember, the longer you wait, the more money you lose that goes straight into your land lord's pocket instead of your dream home and the more interest rates and home prices will rise.
You Have a Reliable Source of Income

– Let's face it, money is usually the largest motivating factor when purchasing your new home. If you're fresh out of college or living paycheck to paycheck, it's not conducive to owning a home. However, if you've started a career and are confident that you will be continuing and growing with this chosen career and staying in the same city, then purchasing a home makes sense.
Your Financially Prepared for What Lies Ahead

– While shopping for and buying a new home is the fun part, what isn't so enjoyable is having your fridge give out just weeks after closing. The days of calling your landlord to have the problem fixed are gone. In short, you're paying for all sorts of things you didn't have to before, but because you've saved and are financially ready, you're ready for these sporadic costs. So in addition to having enough money to pay the down payment on a new home AND the 2.5% in estimated costing costs you need to close that property, you also need to have an additional small nest egg to pay for unexpected repairs.
You're Ready to Commit to One Place

– The general rule of thumb – you need to live in your new home for at least five years before you regain the costs of buying it (ie. the closing costs). So, if you're ready to buy a home think about a few things: 1) The city you're living in. Do you love it? 2) Your job and job security. 3) Are you ready and willing to live in one neighborhood for the next several years?
You Genuinely Want It

– Home ownership isn't for everyone. Look into buying a home because you genuinely want it. That means being ready for all the freedom, opportunities, and potential challenges that come with it.
Well? What do you think after reading those common signs? Are you ready to buy a home? If you have any questions about purchasing a home, feel free to reach out to us at [email protected] or 602 882 1878.
Posted On: April 28th, 2022 3:40AM
CMA, ARM, Conventional Loan, HOA, are you confused yet? Don't worry; most people are confused by the myriad of Real Estate terms.
We recently came across this great article explaining 14 of the most common real estate terms and thought we'd add a few of my own to the list:
Commission: The amount of money paid to the buyer's agent (if there is one) as well as the seller's agent (if there is one). These amounts are negotiable and compensate the agent for their work.
Dual Agency: When an agent represents both the buyer and the seller in the transaction. If this is to occur, it requires permission from all parties involved.
Executed Contract: This means the contract has been signed by all parties involved (usually the buyer and seller). Until the contract is signed by all parties, it is not valid or enforceable so it's important everyone signs the contract quickly.
REO: Real estate owned or REO is a class of property owned by a lender—typically a bank, government agency, or government loan insurer—after an unsuccessful sale at a foreclosure auction.[1] A foreclosing beneficiary will typically set the opening bid at a foreclosure auction for at least the outstanding loan amount. If there are no bidders that are interested, then the beneficiary will legally repossess the property. This is commonly the case when the amount owed on the home is higher than the current market value of this foreclosure property, such as with a high loan-to-value mortgage following a real estate bubble. As soon as the beneficiary repossesses the property it is listed on their books as REO and categorized as an asset (non-performing asset).
Short Sale: When a person puts their home on the market and the property's market value is less than the balance of the money owed on the mortgage. This is usually associated with drastic falls in the market value of the property. Basically this means that the seller owes more money to the bank than the home can be sold for in today's market. It's a tough break for sellers, but can be a great opportunity for buyers. The downside to short sales is that they can take a very long time to close (6-12 months) and there is no guarantee they will close as any banks involved have to agree to take less money for the house than they are owed by the seller.
Have a question about a common real estate term? Just comment below or email us at [email protected]
Posted On: April 28th, 2022 3:39AM
IS THE MLS ALWAYS RELIABLE?
The short answer is NO. Per the MLS, the "MLS is deemed reliable but not guaranteed" meaning the listing agent does his/her best to put accurate info into the MLS, but there can be (and very often are) errors in the MLS listing. It is important to do your due diligence to make sure the information is correct. Pulling plat maps to see accurate lot size, asking your home insurance agent to make sure the property isn't in a flood zone, hiring an inspector to verify the property has a garbage disposal and using an appraiser to check the total square footage are all ways you can double check that the information in the MLS is accurate. The MLS relies on the listing agent to put in accurate information, which often the listing agent has to get from the Maricopa tax public records as well as the seller. Some sellers don't know every detail about their home or might know about items done by the previous owners. That's why it's important to double check anything in the MLS that is important to you.
HAS MLS
EVER
BEEN WRONG?
Yes, it's often wrong. I get this particular question a lot after closing, when buyers discover something in the MLS wasn't correct such as the fact that the property has engineered hardwood floors instead of real hardwood floors (this isn't something the inspector will check as he doesn't have access to the MLS) or that the property isn't in the school district it was advertised to be in. Of course this is alarming, but, unfortunately the buyer is on the hook for doing the proper homework to make sure everything they wanted or needed is correct as there's no recourse to "go after the sellers" after closing because of an error in the MLS. That's why at the bottom of every property in the MLS it says "The accuracy of all information, regardless of source, including but not limited to square footage and lot sizes, is deemed reliable but not guaranteed and should be personally verified through personal inspection by and/or with the appropriate professionals." While agents have to report knowledge of erroneous data to the MLS to be corrected as they are discovered, the burden of proof is on the buyer to verify their new home has what they expected it to have.
Posted On: April 28th, 2022 3:38AM
If you've been pre-approved for a mortgage, you're probably assuming you can breathe easy and focus on finding the home of your dreams without needing to worry about the loan any further. Unfortunately, that's not the way it works. There is a huge difference between being pre-approved for a mortgage and being approved for a loan. When a lender gives you a pre-approval letter it basically says the lender thinks you have a great chance at being approved for a loan, but it doesn't guarantee it. Once you go under contract, you'll need to fill out a lot more forms, go through underwriting where the underwriter will scrutinize every document and ask for additional supporting documents, have your credit report pulled again, etc. Only then will you find out if you are fully approved for the loan.
Between now and the time you close on a home, it's important to keep your finances in the same condition (or better) than they were when you applied for your pre-approval letter. Unfortunately, buyers often do things that can potentially jeopardize being approved for a loan. So between now and when you close on a home here's my DO NOT DO list for you:
Don't spend your savings

– you need cash to pay your down payment and the closing costs on the day of closing. Your lender may verify your cash reserves more than once between now and closing, so make sure you don't deplete your cash reserves at all. This means you can't buy new appliances, furniture, expensive gifts, etc. until after closing. If you do, it could put your loan in jeopardy.

Don't change your jobs

– if you can help it, that is. Don't quit or change your job if you can help it. A job change can mean a raise but it can also delay your closing date as your lender will verify your employment before your closing date. If you are no longer employed there, the lender will stop the loan from funding and will usually require two pay stubs from your new job before you are allowed to close.

Don't skip or fall behind on payments

– one of the most important elements of your credit score is your history of on-time, in-full payments. Lenders generally pull your credit one more time the day before closing so make sure you are caught up on all payments.

Don't move money around

– your lender will ask you for your most recent bank statements during the underwriting process. If something unusual comes up such as an account with a $0 balance which previously had $20,000 in it, the lender will require a paper trail to see where that money went. Therefore, if you want to consolidate funds into different accounts it's best to do so before you get pre-approved.

Don't close any lines of credit

– closing credit accounts can significantly impact your credit score. You lose points when you have a higher usage of debt compared to your overall credit availability. If you do decide to close any lines of credit, wait until closing is complete. This warning might sound silly, but it's one of the most common reasons for people being denied their loan.

Don't apply for new credit

– like closing a line of credit, applying for new a credit card or loan will also impact your credit score. You lose a few points with every credit inquiry. If your lender sees that you've opened a new credit card, he or she may also worry you'll spend the maximum loan amount on that credit card then default on your mortgage payment.

Don't co-sign on a loan

– this is an absolute no-no. When you co-sign on a loan it means you're now financially liable for someone else's debt. Lenders will factor that new monthly obligation into your overall affordability profile. Adding one debt to the list could stretch your deb-to-income ration and assets too thin.

Don't fail to communicate quickly with your lender

– be the first to inform your lender on any financial or employment changes during the transaction. Changes can wreak havoc with closing dates.

Don't leave town

if you can help it

– Going out of town and putting expensive airline tickets, hotel reservations, car rentals, etc on your credit card can put your loan in jeopardy as it can change your credit card debt ratio. In addition, once you've gone under contract your mortgage lender will need a ton of paperwork from you and often needs it quickly. If you're out of town, you may not have access to the paperwork he or she needs. If you do need to go out of town, talk with your mortgage lender first to find out what credit cards s/he wants you to charge expenses to as well as if there is any paperwork s/he needs you to fill out before you leave.

Don't get divorced

– don't file for divorce. When that happens, most lenders will not make a mortgage loan until the final decree, showing how the assets from your marriage, are being divided which can take months.
Questions? Contact us at [email protected] or 602 882 1878