The time fram varies, but
normally
you will need
between 30 – 45 days
to purchase
a home,. Beyond the average
amount of time
,
there are several
other factors
to consider
prior to buying
a home. Once you find what you want
and also have the
finances in order to buy a home, sure,
it ought to
usually take
30 – 45 days.
But there is
so much more
to the home buying process you'll
really need to
consider.
7 steps
to the

home purchase process &

how

long each

is going to take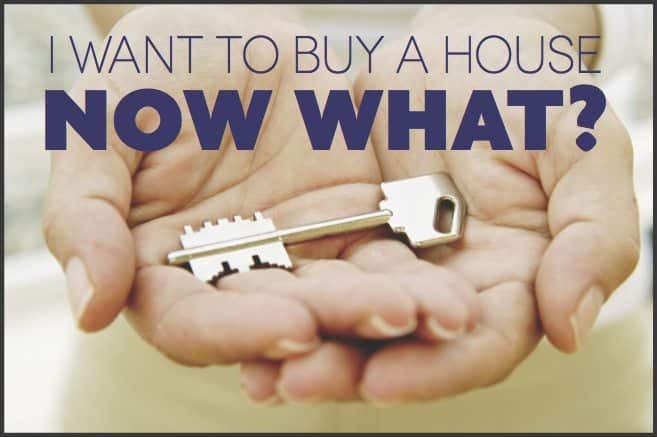 1. Get Your Credit in Line – 8 weeks
"Before you can consider buying a home or securing a mortgage you need to make sure yourcredit is good.
It's best to order a credit check as soon as possible so that you can view your credit score and see whether you'll need time to improve it or not. Factors which affect your credit score will be the history of paying your bills on time and monthly debt. Credit scores can range from 300, which is the worst to, to 850, which is the best. A score of 740 or above is generally considered excellent.
If you're not satisfied with your current loan officer, contact me I have reputable loan officers on stand by ready to serve you today.
Right now the banks want a score of at least 640. While there is no minimum credit score requirement to apply for a mortgage, having good credit can definitely help you. So, if you're worried about your credit score you might need eight weeks to build it up before continuing to move forward with the home buying process.
2. Know Your Mortgage Options – 1 week
Take 1 week and dedicate it to researching different mortgage options. It can save you tens of thousands of dollars over the long term. There are three types of mortgage loan options: FHA, Conventional and VA. It's very important to research these options – it can save you tens of thousands of dollars over the long term.
FHA Loans
FHA loans call for a 3.5 percent down payment, so on a $100,000 home you need a $3,500 down payment. However, FHA loans are insured through the Federal Housing Administration and administered by FHA-approved lenders, so there is a premium. If your mortgage is supposed to be $1,000, you'll pay roughly $100 more per month.
In accordance with Home Guides, FHA financing offers lower down payment requirements and relatively lenient qualification requirements. Therefore, FHA loans are common among the first time home buyer set and consumers with minimal credit history.

Conventional Loans
Conventional loans are not backed by the FHA and need at least a five percent down payment. The loans are available by banks and credit unions. Banks also look for a credit score of 680. But unlike the FHA loan where you pay a premium every month – with conventional loans you don't, so on a $1,000 mortgage you can save anywhere from$ 80 to a $100 a month. Although a conventional loan may have tougher credit requirements than FHA loans, should you be in the position to use one, you will probably find that interest rates are lower, as mentioned in Home Guides.
VA Loans
VA loans are for service persons and were created help veterans as well as their families obtain home financing. "VA loans are excellent. They are the only loan in the US that requires zero percent down. However, understand that the larger the down payment, the lower your payment per month will be. Overall, in July of this past year 20 percent of Americans used FHA loans, 64% used conventional loans and 11% used VA loans, as stated by mortgage software company Ellie Mae. However in the end, you'll have to research all of your loan options and select which loan is best for your situation. So, don't forget to take time to do so.
3. Get Mortgage Pre-Approval and Pre-Qualification – 48 hrs to 1 Month
Pre-Approval
"Smart shoppers will seek loan pre-approval prior to beginning their search for a home. I have a mortgage loan officer that I routinely work with and given all the required information and paperwork, loan pre-approval can take less than 48 hrs. However, that 48 hour timeline is for persons with all the correct paperwork along with an agent that has a mortgage broker on speed dial. Otherwise, if there are any obstacles, like a pending court case or messy divorce, the lender might have to have additional documents and that can make the process take longer – as much as a couple of weeks.
To get pre-approved, you'll provide detailed information about your income and assets that will be reviewed by way of the lender's underwriters at the bank. When you are approved, you'll get acommitment from the lender for a specific loan amount, according to U.S. Bank National Association. This letter proves to the seller of the home that you have the resources to really make the purchase. In most cases you will need to submit a copy of the approval at the same time that the offer is submitted to the listing agent. This way they can present it with the offer to the owner. Regardless of whether it takes you two days, or an entire month, once you're approved you'll receive a commitment by the lender for a specific loan amount. The pre-approval letter proves to the seller of the home that you have the resources to make the purchase.
Pre-Qualification
Now, getting pre-qualified is different. It does not have to have a commitment from you or even the bank. Instead, it's basically an assessment of whether your debt-to-income ratio fits U.S. Bank guidelines for home loans. This is usually a quick procedure, and based only on the information you provide to your lender. Your pre-qualified amount is not a sure thing; it's only theamount for which you might plan to be approved. Therefore, a pre-qualified buyer is less valued when compared to a pre-approved buyer. Bear that in mind.
4. Choose a Real Estate Agent – One to 30 Days
Gen Y contains the largest share of first time home buyers at 68 percent, based on the Home Buyer and Seller Generational Trends Report 2015. Regardless of age, everyone is very likely to find an agent via referral from a friend, neighbor or relative or work with an agent that they previously used when buying a home or selling a home.
On the flip side, there is no real method to choosing an agent. We've been told we were chosen because We looked like I looked friendly on my website. Plus, picking a real estate agent can take only a few minutes in the online world. However, it's Alright to take longer than just a few minutes to find a real estate professional, especially for the first time home buyer who wants to ensure a positive first time experience. Allow yourself a timeline, say one month, to locate a real estate agent that you trust. Remember you are hiring them, so interview a few of them and ask questions such as:
Just how long have you been in the business?
What is your average list-to-sales-price ratio?
May I review documents that I will be required to sign?
Regardless, every first time home buyer need to be diligent when checking out real estate professionals to make sure a positive first time experience.
5. Research Potential Houses and Neighborhoods – Three Weeks
Searching for homes has become much more streamlined as well. With websites such as Realtor.com and Trulia.com buyers can often make a short list of properties before reaching out to an agent. Even with this technology available at your fingertips. We suggest taking a couple of weeks to think about what house you want and what neighborhood you can afford. However these sites can be used to give you an estimate of what you can afford. Real estate websites generally offer versatile search parameters for instance year the house was built and lot size, so make the most of them to help you find the best home for you.
It's a good idea to break up your housing criteria into needs, wants and desires. Needs are those amenities that the buyer simply can't live without. Wants are those amenities that could be nice. Desires are those amenities that will be over the top wonderful.
6. Find the Right House and purchase It – Varies
"After the initial meeting the realtor will send the buyer various listings that meet their criteria and the buyer can determine whether they would like to see any of the properties. But once the buyer finds a property that they love, the process moves extremely quickly. The problem is that sometimes it takes a while to find the house that you simply love. We've had had couples take one day and couples that take up to 12 months.
Regardless, be patient until the right one comes along. When it does there are a few things the purchaser is expected to do during the home buying process:
Get an updated pre-approval letter.
Meet with your realtor to write the offer.
Present your check for the deposit.
Once the offer is written and signed by the buyer the realtor will present the offer and the seller has three options; accept, reject or counter. If the offer is accepted, and the buyer included a home inspection contingency, then your realtor will schedule a house inspection.
7. Get a House Inspection – One Week
A home inspection is the most critical thing you can invest in when purchasing your house. The consumer and real estate professional can only see cosmetic defects while walking through theproperty, whereas a home inspector will conduct a comprehensive inspection. The actual inspection can take about two to three hours, but having the inspector to your house can take as much as one week. I have a home inspector that I work with frequently, but don't feel pressured to utilize mine. It's your choice. The home inspector will look over everything: plumbing, electrical, mechanical, structural and cosmetic appearances.
The home may look like the one for you, however, if it comes with thousands of dollars in repairs or maybe larger issues, you might want to make sure it is still worth your hard earned money. First time home buying is difficult, don't cause it to harder by failing to get a house inspection. Know the home you're buying before you buy it. Overall, it may be difficult to put a hard timeline on buying a home because no two buying experiences are the same. For example, researching a neighborhood may take weeks for a couple that moves to a new city, however a local couple may know intuitively where they would like to live within a few minutes. As a home buyer, specifically a first time home buyer, you need to perform due diligence throughout the entire process and put yourself in the best situation to ensure success when buying a home.
So when you are ready to find your new home. Call me today!
Armando Banda PLLC
Homesmart
Elite Group
602-380-4985 Cell/Text
e-PRO, CSSPE, CDPE
"Oh by the way, I'm never too busy for any of your referrals"
In today's real estate market, many homeowners have made decisions not to move, and to remodel various parts of their homes. The Home & Garden Show was just inPhoenix offers many wonderful suggestions!
There are projects that will add more value than others if and when you decide to sell.
Be careful not to remodel more than what your neighborhood will bear. If you do, know that this updating is for your enjoyment, not necessarily for value. Not every penny you invest into a remodel will be recouped when selling.
Here are some percentages of expected dollars to recoup:
Basement remodels - 60%
Bathroom remodels - 70%
Major Kitchen remodel - 70%
Minor Kitchen remodel - 80%
New Windows - 70%
Hardwood flooring - 65%
Some items are regarded as home maintenance - replacement of a furnace (this will add a bit of value), water heater, paint (interior & exterior) and carpet. Elaborate landscaping will never see value, but only for your enjoyment. Again, buyers will love it, but not considered as value.
In past years it was tough to relay information to sellers that their remodel dollars were spent and see little on their bottom line, but not the case in today's market. Those homes that are updated are going under contract much quicker and are more in demand.
Call me today for a no pressure and free home evaluation 602-380-4985
As a first-time homebuyer, there is a lot of information to process throughout this fresh experience of making one of the biggest purchases that you most likely will ever make. There are contracts, fees, rates and insurance among the major ones— everyone wants to get a good deal, but there are also things that involve maintaining a house such as roofing, insulation, piping, and electrical. The list is somewhat exhaustive and it can be hard to know where to focus your attention and energy. The one major concern for first-timers and home buying veterans alike is a sound investment. It is somewhat easier for first-time homebuyers to fall into money-pits due to inexperience. Luckily, having an experienced Realtor on your side when buying a home can be one of the greatest assets in your investment. Following a few of these guidelines can help first-time buyers to avoid costly mistakes.
Hire an agent. I would say this is an important step no matter how little or great the experience of a buyer, but especially for a first-timer. Having the resources of a professional can save you a ton of money, heartache and headache that you may not have the to foresight to avoid.
Hire someone highly recommended to inspect the home. Again, another resource that can be provided by a professional Realtor, but someone who has an outstanding and vetted reputation. It's one of the first major expenses in the process, but well worth it! A home inspector will give you an idea of any major repairs to expect and whether or not it's a big deal. Often times they can tell you the magnitude and cost of any needed repair. If it's something major, get your realtor to include the repair in your closing contract.
Put any investment property (i.e. a flipped home) under scrutiny. Research the investment company and the work they've previously done. Did the seller ever actually live in the home? Too often these investors will make a home look nice without attending to any major structural factors. Any flipper worth their salt will have addressed these issues and will have no problem explaining the improvements they've made.
Don't fall for a fancy coat of paint, and stainless steel. None of these things matter as much as making sure the home itself is sound. It's electrical wiring, water pressure, insulation, things that you don't see, but if something is wrong can cost the buyer a pretty penny! New heating and cooling systems, new windows and new roofs are major pluses in buying a home. It means a replacement is far down the road and you'll save money on energy costs in the meantime.
It's always good to be prepared for the unexpected. Don't max out your savings on a bunch of furniture to fill your home between the downpayment and your first few monthly payments. Take your time and have a spending plan. There may be some unforeseen costs, repairs or expenses that you weren't necessarily planning on.
While this is by no means a comprehensive list, it is some of the major oversights that can easily turn a dream home into a disaster. Every home buying experience is different, just like every home. Having someone with experience guide you through the process can end up saving a lot of money in the long run!
Armando Banda PLLC
Homesmart
Elite Group
602-380-4985 Cell/Text
e-PRO, CSSPE, CDPE
"Oh by the way, I'm never too busy for any of your referrals"
Real Estate Agents Rank Biggest Home Seller Mistakes


A recent survey of real estate agents has confirmed that there are certain things a seller should avoid if they are trying to get their home sold for the best price in the least amount of time.
The results of this survey are no surprise to real estate agents, but sellers need to understand that eliminating as many hurdles as possible to the sale of your home will help you achieve your desired outcome.
1. Overpriced Home
Nothing shocking here. This was far and away the most common mistake sellers make that prevent them from selling their home.
If you overprice your home there is a pretty good chance no one is going to want to buy it. Real estate agents do not set the real estate market. A great real estate agent will suggest a price at which to list your home based on comparable homes that have already sold in the market. Overpricing a home to 'see if you can get someone to bite' is not a strategy employed by someone really serious about selling. Overpricing a home will lead to missed opportunities with buyers that are serious about buying in the range at which your home should be listed.
The first week during which a home is listed will generally be the time that the most eyeballs are on the home and the largest potential pool of buyers will be exposed to the listing. Setting a price that reflects the market is essential to selling! This is exacerbated in a downward trending market. Many a seller has lost thousands, even tens of thousands of dollars chasing a market down after setting a listing price that was outside what the market was willing to bear.
2. Showing Availability - It's Difficult to Set a Showing
The chances your home will sell when buyers can't get in to physically inspect the property are minuscule. Sellers need to understand that listing a home for sale is going to lead to some inconveniences in your normal routine. Many serious buyers may want to physically inspect a property during times which may not be convenient for the seller. Knowing this, motivated sellers need to understand that flexibility in when you allow the home to be sold could have a direct impact on the sale of your home.
It's not uncommon for sellers to see 8, 10, even 20 homes during a showing tour with their agent. If your house isn't on that list because you only do showings on Saturday and Sunday from 10am to 4pm, you will miss out on ready, willing and able buyers.
As a seller, realize that the more people that can see the home in person, the more chance you have to find the buyer that wants your home.


3. Cluttered Space - Unwilling to Depersonalize or Remove Clutter

Sellers are sometimes unwilling to either make the effort, or unwilling to compromise how they live in their home during the time the home is on the market for showings. Serious sellers realize that by depersonalizing the home and removing unwarranted clutter, it allows potential buyers to more easily visualize their own things in the house.
When you live in your home day in and day out, you become comfortable with your own 'things'. In many cases, however, your 'stuff' can make a room feel smaller than it actually is and in some more extreme cases, your 'stuff' can completely distract someone from visualizing the potential of a room. We know you are proud of your kids as the shrine in the living room displays all of their ribbons, trophies and diplomas from the last 20 years. But for a buyer, this is only a distraction.
Many agents will make recommendations about ways to remove clutter or depersonalize your home. Some will even suggest that a professional homestager be brought it to completely maximize the space and create a setting maximizes the buyers ability to visualize their own things. The key thing to remember here is these suggestions are not personal and you may have to be a little uncomfortable so that your house puts it's best foot forward.
4. Unpleasant Odors in the House
"Mr and Mrs. Seller, your house stinks!"
Most agents aren't going to be this blunt. But in some cases they wish they could be. They'll take a more tactical approach and say something like.....'during the time your house is on the market, it might be a good idea to smoke outside'.
But what they know is that nothing will stop a potential buyer in their tracks faster than a strong odor of any sort. In some cases this could just be the left over smell from last nights dinner. In more extreme cases, agents tell horror stories of entering homes that have a bad smell of pet urine or smoking.
The main concern for the buyer is, of course, "is the house going to smell like this once we move in?" Real Estate agents confirm that many a buyer has passed on a home after coming to their own conclusion on that answer.
Your agent isn't suggesting a fresh coat of paint and new carpet because they don't like how things look. They are making this suggestion because they realize that the smoke odor in your home is going to be a major turn off for anyone thinking about buying your home.
5. Seller Unwilling to Make Repairs Prior to Listing
No seller wants to spend a few thousand dollars making repairs to a house you are about to sell. Agents understand that. But they also understand that few buyers want to move in to a house that needs a bunch of work done immediately upon moving in.
One of your objectives to selling your home is to make it as appealing as possible to as wide of an audience as possible. If the seller is unwilling to make repairs, and a buyer doesn't want a bunch of work upon moving in, you've shrunk the pool of potential buyers for your property.
Some sellers may want to offer the buyer a credit at closing for certain repairs.
6. Sellers Unwilling to Negotiate with Buyers
Setting a market price on a home is not an exact science. Many real estate agents will give the seller a range in which they predict the home will sell. As a seller, you should always want the most money the market will bear. That being said, the unwillingness to negotiate with buyers can turn away even the most serious buyers.
Price is not the only condition which is open to negotiation. Buyers and sellers can negotiate on dates, fixtures that might stay with the home, repairs and a host of other sticking points. Sellers that refuse to negotiate and are set on digging in their heels are much less likely to find a willing and able buyer.
Don't be insulted by low offers. Buyers want to get the home for the best price and on the best terms they can. Just like a sellers wants to sell for the best price on the best terms. It's rare that either party walks away from a negotiation with everything they want. Motivated sellers understand this and are willing to negotiate.
7. Bad Photos in the MLS
This one will most likely fall on your real estate agent. But knowing that bad photos in the MLS can be an impediment to the sale of your home, as a seller it's imperative that you demand great photography from your agent.
Studies show that greater than 85% of people are going online as a part of their research for buying a home. Most buyers will probably first be introduced to your home online. Poor photos could be cause for them to disregard your home before they ever set foot in it.
The photos used to market your home are generally the first impression any buyer will have of your home. When picking an agent to list your home, ask to see examples of photos from previous listings. Do their photos make you want to take a look at the home?
Never let your home go on the market without photos! If it means waiting a day or two before listing, wait. A large number of potential buyers in your market will be exposed to your home the first day it goes on the market. Having great photos the first day the home hits the market is a must.
T


8. The Home is Just Plain Messy
You were late for work this morning so you ran out of the house without picking up from last night's dinner. Not a big deal.....unless you have potential buyers that will be stopping by.
Some people may be able to look past the dishes stacked up in the sink, but enough buyers won't be able to look past the mess. Remember, buyers want to envision their things in your house. The more obstacles you put in the way, the harder time they have connecting with the home emotionally.
T
9. Sellers Who Like to Play Tour Guide During Showings
Almost every real estate agent who participated agreed that sellers should leave the house during showings. Some sellers want to stick around and make sure buyers see all the important features of a home. The problem with that.........as a seller you don't know what's important to a buyer.
Sellers that hover around during a showing will make the buyer nervous. They won't feel comfortable discussing things they like or dislike about the house with their agent. In addition, most buyers like to explore a little bit. Interested buyers tend to do things like open cabinets and check in closets to get a better sense for the entire home. A hovering seller can make this very uncomfortable for some buyers.
Bottom line......leave the house when it's being shown. Your presence there will only make things worse.


10. Picking the Wrong Agent
You decided to list with your aunt or with your friend that just got in the business. You paid no attention to their experience or what they do to market a home. Maybe not the best idea.
Real Estate agents will often suggest interviewing more than one agent. You'll never know if your aunt is going to do a good job of marketing your home for sale if you have nothing to which to compare her.
Don't be scared to ask a real estate agent questions about why they are a better choice than anyone else you may be considering. Just like with any profession, there are good real estate agents and there are bad real estate agents.
Armando Banda PLLC

Homesmart
Elite Group
602-380-4985 Cell/Text
e-PRO, CSSPE, CDPE
"Oh by the way, I'm never too busy for any of your referrals"