Blog Info
Posted On: May 24th, 2019 2:30PM
Ever wish you could become one of those rare morning people? The ones that wake with a start, feeling refreshed and energized. The ones that get in that morning workout or wrap up some work before many of us even hit the snooze button for the first time. Here are five tips to help you achieve that early bird status!
Create a morning schedule. Physically write down the things you'd like to complete in the morning and set a time for each. Then stick with it. Once you force yourself out of bed early one or two weeks consistently, you'll find it gets easier and easier to do.
Let the light in. Whether natural or artificial, light tells your brain its time to get up and get going. If your room lacks large windows where you can open the blinds up, consider investing in a timed lamp or alarm clock with a light.
Prep and eat breakfast. Although there are many of us who chose the skip breakfast, it is key to perking up your energy in the morning. Try prepping protein-focused meals the night before or grab a yogurt or fruit and try to consume it right after you wake.
Get your body moving. Whether it's a short walk around your neighborhood or a rigorous 5:30 am spin class, getting your blood pumping will help wake up your body and has a ton of other benefits, like stress and anxiety reduction.
Feed your mind. Stimulate your brain and do something you enjoy first thing in the morning. Try reading a favorite book, catching up on the news, doing daily meditation, or setting intentions.
---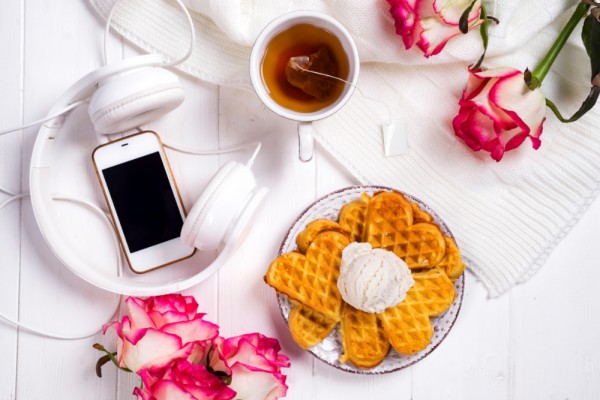 Posted On: April 20th, 2019 3:15AM
For most of us, our bedroom is little more than a place to sleep and relax. However, just because it's always been that way doesn't mean that we have to settle for drab and dreary.
One trend that's gaining steam these days is converting your current bedroom into a luxury suite (or something comparable). If you want to live like you're renting a room at the Ritz, then you want to follow these tips.
Compartmentalize Your Activities
Making your bedroom more functional is going to make it more luxurious. Add a gorgeous desk for working and a TV area for entertainment, and you'll be living it up in no time.
Make it Chic
Choose a color palette that is both luxurious and classy. Silver and gold can seem tacky, so choose muted shades that compliment each other.
Also, a brilliant and commanding headboard can instantly upgrade the look of your room without any other changes.
Light it Properly
Finally, make sure that you have the right light to show off your designs. If it's too washed out or yellow, then it will look drab and run down. Switch to brilliant LEDs and see the difference.
Choose Your Accents Wisely
We already mentioned a headboard, but some elegant drapes can also make your room feel more royal. Being strategic with your furniture accessories is going to both keep you under budget and avoid doing too much with the space.
Are you ready to lux your bedroom? You'll be impressed by the results, and the feeling of decadence will make you more confident in your surroundings.
---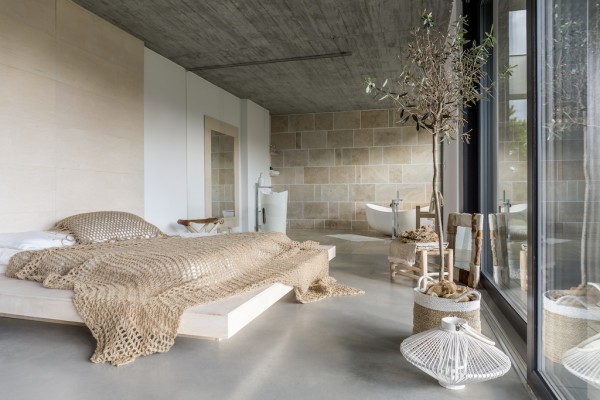 Posted On: March 24th, 2019 10:26PM
Ever get the itch to do a DIY project? Whenever we do, our favorites involve getting outdoors and mixing up our landscaping features.
Whether it's as simple as installing some lighting or a little more time-consuming like re-plotting plants, a fresh look for the lawn always gives your home a fresh look as well. Here are our top five easy landscaping projects!
Create a pathway.
To guide you and visitors throughout your yard and link different areas together, install a pathway. You can use materials from a variety of materials, including reclaimed pallet wood, flagstones, gravel, and more to add texture and color.
Add a wall or border.
Installing a flagstone, rock, or brick wall around flower beds or trees adds a sleek, clean look to your landscaping and helps separate different sections of your yard.
Install a water feature.
Nothing says zen quite like the sound of trickling water as you relax in your backyard. You can start simple with by purchasing and installing a small feature powered by a solar panel or create a larger focal point in your yard by installing a waterfall wall or small pond.
Light your way.
An easy way to transform your yard is to strategically use lighting. Place cool-colored lights high in trees to recreate a moonlight feel, use pathway lights to naturally guide the eye, or highlight objects or plants.
Plant upwards.
Expand your yard space by drawing the eye to the sky with a trellis fence or screen made of wood or metal. Once you install your trellis, select your climbing plants and vines and get to planting!
---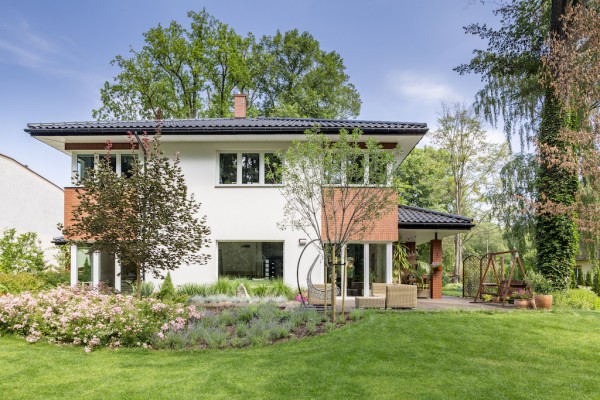 Posted On: March 3rd, 2019 8:24PM
Negotiation is a subtle art in real estate, but skilled negotiators can usually find some common ground that satisfies all parties. On the other hand, using the wrong negotiation tactics can sink a deal pretty quickly. Here are some negotiation tactics buyers (and real estate professionals) should avoid:
Lowball offers: Going far below market value when you make an offer damages your credibility as a buyer and can be insulting to the seller. The seller has a range in mind that they'll accept, and if you're not even approaching the low end of that range, they won't even consider the offer.
Incremental negotiations: Don't continue to go back to the seller with small increases in your offer ($1,000 or less). The constant back-and-forth can grow tiresome and lead the seller to consider other opportunities.
"Take it or leave it": Try not to draw a line in the sand with your initial offer. The seller can get defensive and consider other offers if you immediately show that you're unwilling to budge. Even if it's true, don't make a show of it.
Nitpicking after inspection: Obviously if inspection reveals a major issue, it should be factored into the final sale price. But insisting on a lower price for every minor repair can put negotiations in a stalemate.
Asking for more, more, more: Some buyers will request that the sellers throw in add-ons like furniture or appliances that weren't included in the listing. Try to avoid giving the seller a reason to build up resentment and think that you're being greedy.
Posted On: January 31st, 2019 9:56PM
A recent survey from the National Association of Realtors® revealed that 77 percent of buyers' agents said staging a home makes it easier for potential buyers to visual it as their own. That's why here at Breakthrough Broker, we believe staging is not to be overlooked! Here are our top tips.
Dress up your yard. First impressions count, and the first one your home gives comes from the exterior. Mow the lawn, clean up shrubbery, rake any leaves, clean the walkway and driveway, plant in-season flowers, and pull up any unsightly weeds.
Reduce personal items. Make it easier for buyers to imagine themselves making your house their home by removing personal photos and knick-knacks from shelves, walls, and counters. Instead replace them with clean, simple décor, such as abstract paintings, nature images, vases, plants, and more.
Organize your storage areas. Storage is a huge selling point. Tidy up and clear out the accessible closets and cupboards in the home and make sure to point them out during an open house or showing.
Appeal to the senses. Consider ways you can appeal to potential homebuyers' other senses. During a viewing or open house, bake some fresh cookies or burn delicious smelling candles and play light, relaxing music in the background.
Consider turning to an expert. With their knowledge of current trends and great eye for design, professionally certified stagers can transform a home in a variety of ways and have a keen sense of what homebuyers want and expect in a home. Investing in hiring a pro may pay off in dividends.
---