Carl Reid's Blog
Posted On: January 4th, 2023 4:56AM
Determine your income: The first step to budgeting your money is to figure out how much you have coming in each month. This includes your salary, any bonuses or commissions, and any other sources of income.
Set financial goals: Before you start budgeting, it's important to have a clear idea of what you want to achieve financially. Do you want to pay off debt, save for a down payment on a house, or build up your emergency fund? Having specific goals will help you stay on track with your budget.
Track your spending: In order to budget effectively, you need to know where your money is going. Keep track of all your spending for at least a month to get a clear picture of where your money is going. You can use a spreadsheet, a budgeting app, or good old-fashioned pen and paper.
Make a budget: Once you have a clear picture of your income and spending, it's time to create a budget. Start by listing all your fixed expenses, such as rent or mortgage payments, car payments, and insurance premiums. Then, add up your variable expenses, such as groceries, entertainment, and clothing. Subtract your total expenses from your total income to see if you have a surplus or deficit.
Cut costs and increase income: If you have a deficit, you'll need to either cut costs or increase your income. Look for ways to save money on your fixed expenses, such as negotiating a lower rent or mortgage payment or shopping around for a better deal on insurance. You can also increase your income by taking on extra work, starting a side hustle, or asking for a raise.
Stick to your budget: Once you have a budget in place, it's important to stick to it. This means making conscious decisions about your spending and avoiding impulse purchases. It can also be helpful to automate your savings, such as setting up automatic transfers to your savings or retirement accounts.
I hope these tips help you create a budget that works for you!
Posted On: February 15th, 2022 1:46PM
It's common for both first-time homebuyers and experienced homeowners to feel overwhelmed by the process of purchasing a house. Plus, myths and misconceptions often make the experience even more confusing.
Myths like: Renting is cheaper than buying. You need a credit score of 700 to get a loan. You shouldn't buy in a seller's market. Have you come across any of these?
If you're thinking of buying this year, don't let these misleading ideas deter you from your goals.
Myth #1: You need a certain credit score. While mortgage programs do have credit score minimums, you'd be surprised at how low those go. With an FHA loan, you may be able to get financing with a score of 500. (Just know that your score may also affect the interest rate and terms of the loan.)
Myth #2: You should only buy during certain seasons or under certain market conditions. While competition may seem fierce lately, that doesn't mean you shouldn't buy a house. As long as you choose a home you can afford and one that will grow in value, it's still a smart long-term investment.
Myth #3: It's cheaper to rent than buy. Home prices have been rising lately, but rents have jumped significantly, too. Since homeownership allows you to build equity and wealth over time, it's important to crunch the numbers before assuming you're better off renting.
Myth #4: You should get a mortgage from your bank. Your bank should definitely be on the list, but don't limit your shopping to just them. Get quotes from several banks and lenders to ensure you get the best deal.
Myth #5: You should waive your inspection to win a bidding war. Waiving your right to an inspection might help you beat out other offers, but it can also come back to bite you. Inspections often reveal costly and even dangerous defects, and you'll want to know about these before deciding to buy.
Have questions about buying or selling a home? Get in touch today.
Posted On: November 20th, 2020 3:22AM
When purchasing a new home, it's important to do in-depth research on all facets of the homebuying process. One thing you'll need to understand is how to best protect yourself and your investment if anything were to go wrong. Check out the information on home insurance versus home warranty below to educate yourself on your options.
Home Insurance
Homeowners insurance pays for any accidental damages and loss that are caused by fire, lightning strikes, windstorms, and hail, however, damage from earthquakes and floods is typically not covered. It also covers the replacement of personal property in case of theft or damage and liability if a person were to get injured in your home or on your property. According to American Home Shield, the average annual cost of a homeowner's insurance policy ranges between $300 and $1,000, and the bank usually asks you to obtain a policy before the mortgage is issued. Make sure to keep in mind that each type of coverage in the policy is subject to a limit and, in most cases, you will have to pay a deductible.
Home Warranty
A home warranty is designed to cover the cost of repairs and replacements of larger appliances and crucial systems in your home that may fail or break due to age and wear and tear. This includes but isn't limited to HVAC, electrical, or plumbing components, kitchen appliances, and your washer and dryer. With a home warranty, you are required to pay premiums year-round, even if you do not use it, and it won't cover damages if appliances were not maintained properly or if the damage is from a fire or other disaster.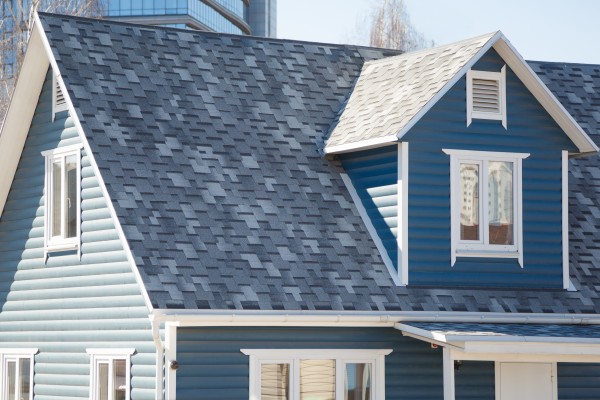 Posted On: November 20th, 2020 3:10AM
Hunting for a new home online is a great place to start your search, but it should not be your end all be all. Good listing agents are excellent at highlighting the best features of the home, but keep in mind there may be more than meets the eye. To make the most of your time and efforts and gather a well-rounded picture of home listings online, keep the following three things in mind.
Stay up to date. When you start your search, make sure you find a site that pulls up-to-date listings directly from the multiple listing service (MLS) where real estate agents actively post their most current homes for sale. Many online resources update less often or fail to remove listings that are off the market, making it more difficult to sort through the clutter.
Pictures can be deceiving. Real estate photographers are experts at showing a home in the best possible light. Many use tools and strategies to boost appeal, such as a fisheye lens to make areas look larger and creative editing to make colors and textures really pop. But, often listings will not contain photos of unappealing parts of the home, like small closets or outdated bathrooms.
See it to believe it. Once you find what appears to be your dream home online, call up your real estate agent and schedule a showing. You want to take the opportunity to vet the home in person and explore every part of it before beginning the offer process. Your real estate agent will help you cover all your bases and will ask questions you may not have thought of.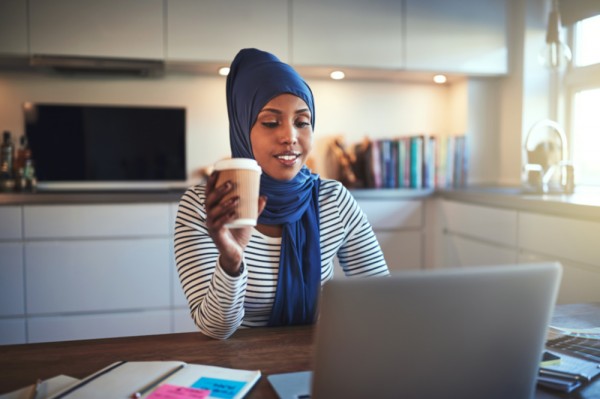 Posted On: November 20th, 2020 3:07AM
Whether you are a first-time homebuyer or a seasoned veteran, the negotiation part of the transaction can be a little daunting and stressful. However, it is necessary to ensure you are getting the best possible deal for your money. So, what should you negotiate when buying a home?
Closing costs. Your closing costs are determined by a variety of factors, but you can expect it to be between 2% to 5% of the purchase price. Ask the seller to cover some or all of the closing costs upfront or request a closing credit that can be used to make specific updates and fixes to the home.
Furnishings. Love how the seller has furnished and decorated the home? Buyers often negotiate keeping couches, fixtures, landscaping items, patio furniture, appliances, and more. And many sellers agree, wanting to make the home more appealing.
Inspection and closing timing. Buyer offers that include a quick inspection and close timeline are often more attractive to sellers who have been going through the process for far too long. Just ensure you allow yourself ample time to get your financing in place and complete proper, thorough inspections.
Home warranty. Sellers will often agree to pay the premium on the home warranty at closing and then hand it off to the new homeowner, who is responsible for the deductible on any future claims.
Repairs. Your inspection may uncover small or large repairs needed to bring the home up to standard. You can negotiate to have these items fixed before closing or ask for a price reduction to cover the costs.