My Blog
Posted On: August 8th, 2017 5:46PM
After the mortgage payment, the largest homeowner expense is for utilities and the major component is energy. Contributing factors include air leaks, insulation, heating and cooling equipment, water heaters and lighting.
Computers, monitors, TVs, cable and satellite boxes, DVRs and power adapters are spinning your electric meter even when they're not being used. Even though they only represent a small percentage of a home's total energy consumption, about 3/4 of the electricity is used when the products are turned off.
Unplugging devices can actually make a difference in the size of your electric bill. Plugging several of these offenders into a power strip with a single on/off switch may make the task easier. Most computers have options to put them into sleep mode or even turn when not in use.
The Department of Energy has an Energy Saver Guide and do-it-yourself suggestions. Learn ways to save and be energy efficient!
Posted On: May 23rd, 2017 7:15PM
Utah County First Time Buyers and Sellers need to be positioned to take advantage of these programs. Read on...
59% of non-owners are not comfortable taking on a mortgage with their student debt according to the Aspiring Home Buyers 2017 survey. It is estimated that the college graduates have an average of $37,172 in student debt.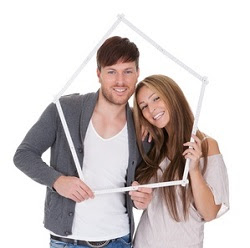 Fannie Mae, who has loan programs with as little as three to five percent down payments, has announced changes to how student loan debt is treated that could make the difference in qualifying for a mortgage.
For the 5 million borrowers who participate in the reduced payment plans, actual payments are considered for calculating debt-to-income ratio rather than maximum payment amount.
Non-mortgage debts paid by another party for at least 12 months won't be included in calculating debt-to-income ratio. For example, payments being made on a student loan by the parents would not be counted against the DTI ratio for the student.
These changes can make it possible for would-be buyers with student debt to get a home now instead of waiting for years. Being pre-approved by a trusted mortgage professional is the best way to confirm that these changes apply to your situation. Call today for a recommendation of a trusted mortgage professional.
Save
Save
Posted On: March 5th, 2017 8:13PM
Lenders regularly publish mortgage rates but they may not be available for all buyers.
Imagine that the mortgage payment based on an advertised rate influenced a buyer to make an offer on a home. After negotiating a binding contract, this buyer makes a loan application and finds out that for any number of possible reasons, that rate isn't available.
Even if the person does financially qualify for a loan at a higher interest rate, it will not be the payment that the buyer expected when the contract was negotiated.
Lenders evaluate several factors such as the borrower's credit score, debt-to-income and loan-to-value ratios. These variables are used to assess the risk associated with the repayment of the loan.
While mortgage money is a commodity, it isn't priced the same way items are that involve cash for goods. The lender puts up the money today based on a promise from the borrower to repay over a long term, possibly up to thirty years.
The simple solution to avoid surprises such as the one described here is to get pre-approved at the beginning of the home search process. Since pre-qualification does not mean the same thing to all lenders, call if you'd like a recommendation of a trusted mortgage professional.
Save
Posted On: March 5th, 2017 8:09PM
Single-family homes offer an investor the ability to borrow large loan-to-value amounts at fixed interest rates for long terms on appreciating assets, tax advantages and reasonable control. Some of these characteristics are not available through other investments.
75-80% loan-to-value mortgages are available on most residential properties up to four units. Comparatively, the stock market allows you to borrow up to 50% on a stock but if the price goes down, they will require additional cash to keep the ratio at or below 50%. If it isn't available, your stock can be sold to satisfy the loan.
Real estate investors call getting a long-term mortgage putting an investment to bed. The fixed-rate and the 20-30 year terms are exceptions to loans for most other investments, if they're available at all.
Real estate tends to go up in value over time. There can be a lot of variables that affect the price like supply and demand, condition and available mortgage money, in addition to the general economy.
Rental real estate has several different tax advantages. The profits are taxed at lower, long-term capital gains rates for investors who have owned the property for more than 12 months. While the property is being rented, investors are given a non-cash deduction based on cost recovery of the improvements. Tax deferred exchanges can also be available if specific conditions are met which allow an investor to postpone paying the tax on the gain.
It isn't necessary to have a partner with most rental homes if the investor can qualify for the mortgage. This allows investor control to make all the decisions that an owner is entitled such as setting the rent, making improvements and determining when to sell.***
Rental real estate can earn a much higher rate of return than other available investments while providing income during the holding period. It certainly is worth investigating the possibility with a real estate professional who understands and works with rental properties.
***Often an IRA can be set up to buy real estate and a number of "Uncle IRAs" can join together, create a partnership or other agreement and buy much larger properties. You need the advice of 2 people here: a good Realtor and a good Accredited IRA custodian. I know both here in the Utah County area.Call me.
Save
Posted On: January 16th, 2017 2:32PM
During the Great Recession, some homeowners elected to rent their home rather than sell it for less than it was worth.
IRS tax code allows for a temporary rental of a principal residence without losing the exclusion of capital gain based on some specific time limits. During the five year period ending on the date of the sale, the taxpayer must have:
Owned the home for at least two years
Lived in the home as their main home for at least two years
Ownership and use do not have to be continuous nor occur at the same time
If a home has been rented for more than three years, the owner will not have lived in it for two of the last five years. So the challenge for homeowners with gain in a rented principal residence that they don't want to have to recognize is to sell and close the transaction prior to the crucial date.
Assume a person was selling a property which had been rented for 2 ½ years but had previously been their home for over two years. To qualify for the exclusion of capital gain, the home needs to be ready to sell, priced correctly, sold and closed within six months.
All of the gain may not qualify for the exclusion if depreciation has been taken for the period that it was rented. Depreciation is recaptured at a 25% tax rate.
A $200,000 gain in a home could have a $30,000 tax liability. Minimizing or eliminating unnecessary taxes is a legitimate concern and timing is important.
Selling a home for the most money is one thing; maximizing your proceeds is another. For more information, see IRS publication 523 and an example on the IRS website and consult a tax professional.
If you have any questions or concerns regarding tax codes feel free to give me a call 801-372-2044.