My Blog
Posted On: July 2nd, 2018 5:06PM
Depending on the market, there are many factors that play into the best time of year to sell a home. But nationally, summer is the time to do it. During the summer months we've got warmer weather, longer daylight hours and children are between school years so families have the time to make a move. And, according to Zillow, it's the best time to sell because you're more likely to maximize return and minimize time on the market.
As a seller in a hot market, it's important to be prepared and aware of what variables will impact the value of your home so you know how to price it correctly for your market. If you've lived in the home for a couple years, you probably have an idea of what the homes in your neighborhood are going for. But, there are other considerations you should keep in mind before listing your home...
3 Things Sellers Should Know Impact Property Value Long Term
1. The quality of your neighborhood is a serious consideration when listing your home. Home buyers are programmed to pay attention to "location, location, location" rather than solely focus on the physical attributes of the home. Homes can always be fixed up and renovated over time, but a home in a high-demand area or one with plans for future developments of local shops and restaurants can increase your property's value.

2. Proximity to schools is one of the greatest influencers of home values. One of the most important factors that influences a buyer to purchase a home is if it is near a school or in a strong school district.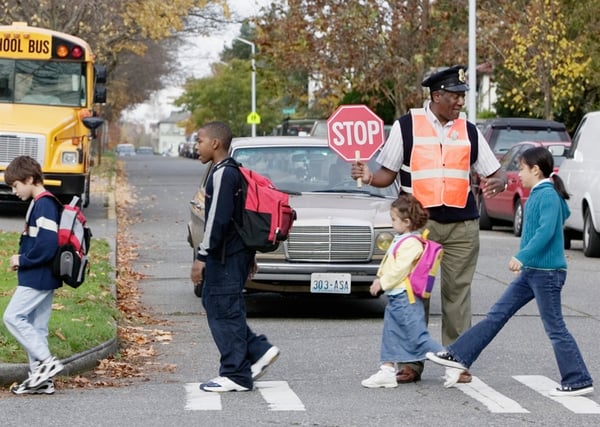 3. Nearby emergency response services can impact a decision to buy. Police departments, fire stations and hospitals all have one noisy thing in common-- sirens. People may resist buying in closeby areas due to the noise and traffic. But on the bright side, a seller's agent can remind buyers that their insurance will be lower near a fire station or fire hydrant, because it makes it easier for first responders to put out a fire.
When you're preparing to sell your house, pricing a home accurately is crucial. Don't rely on setting your listing price based on its previous value. If you're living in a hot market, there are many more buyers searching for their next home than there are sellers. That means there is an opportunity to drive the price up as competitive offers roll in-- but you won't attract those offers if your home is unreasonably priced. Keep in mind these tips to valuating properly.
If you're looking to sell and want to make sure your home is priced right, contact me today!
Yazmin Reyes
CalDRE # 0174171
Homesmart Evergreen Realty
Office: 949.753.7888
Direct: 949.335.2275
Yazmin.Reyes@HomeSmartEGR.com
Posted On: July 2nd, 2018 4:53PM
Local data means city and county level hazard maps. Not all NHD companies take the time and effort to incorporate local data into their NHD Reports.
So why is it important?
As an example, who would know more about the city of Irvine's high fire areas? The city of Irvine itself, the county of Orange or the people in Sacramento that confirm the state level data? Of course the answer is the City of Irvine will know more about itself.
So why is that important?
There are properties that the City of Irvine lists as "IN" on its high fire hazard zone but the state map has the property listed as "OUT". If you use a report that only has the state level data the disclosure will say "OUT" of high fire hazard. The correct NHD Report that uses the local City of Irvine maps will say "IN".
This is just one example of why you should always use an NHD that provides the local city and county level data because local data provides maximum legal protection for the Real estate agent and their clients.
Ask me how you can get your FREE Demographics report when you order your SmartNHD report through us!
Yazmin Reyes
SmartNHD
Sales Representative
Office: 949.753.7888
Email Orders: Orders@SmartNHD.com
Order Online: www.SmartNHD.com